Surprised by Brightness,
Amazed by Battery.
The usual way of measuring brightness overlooks how people actually see things. We created a new method called eXperienced Color Range (XCR) that considers both brightness and color intensity. This has led to creating more vivid images that match how humans perceive light levels.
An illustration of a technology called Experience Color Range, or XCR, was used to show the expressive capabilities of Conventional, OLED (Luminance 20% ↓), and OLED in three cases, using a photo of fireflies flying in a swarm in a forest on a dark night. Conventional and OLED express almost identical resolutions, while OLED (Luminance 20% ↓) shows a higher resolution compared to the other two cases.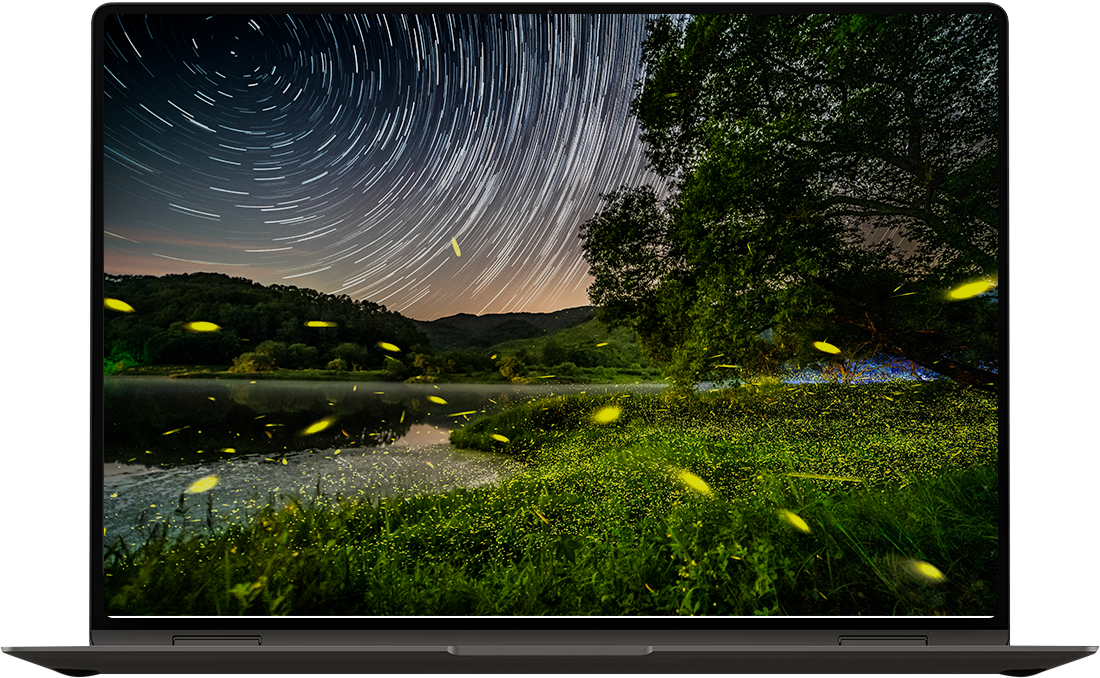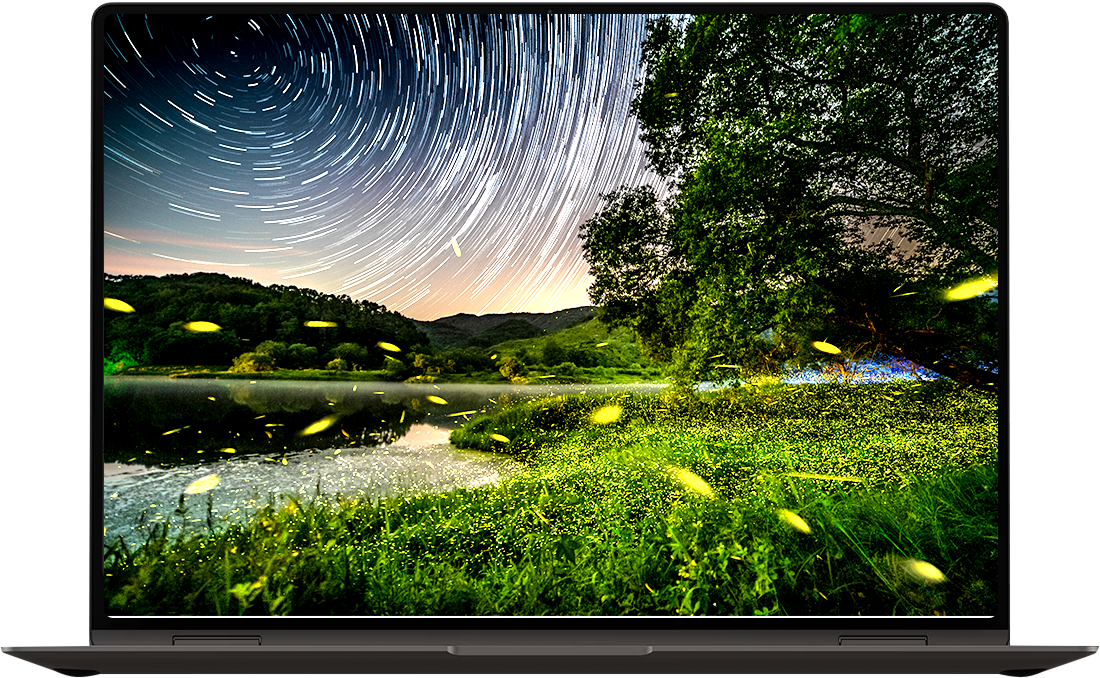 Same
Bright Experience
Wider
color gamut
Higher
Contrast
Conventional
OLED
OLED
(Luminance 20% ↓)